Take control of your cash flow
Create and send invoices in a few clicks, so you get paid faster.
Effortlessly manage invoices and stay organized
Keep track of all your invoices in one place, ensuring that nothing gets missed and eliminating the hassle of manual paperwork.
Don't wait to get paid. Invoice as-you-go to keep clients happy and your cash flow manageable.
Never lose sight of your finances. Know what has been paid and what is due.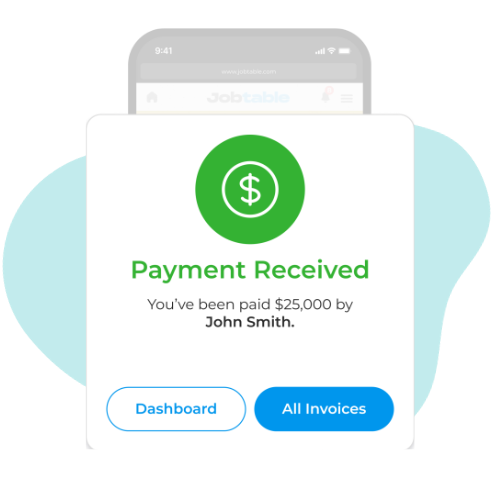 Get paid faster directly into your bank account, by accepting online payments for convenience.
Getting paid with cash, check or transfer? Keep your invoices in order by recording offline payments with ease.
Take
full control

of your construction business

Jobtable was built by a construction company for construction companies. Save time and manage your business from anywhere.

Try it free, you won't be disappointed.